Current Opportunities - October, 2023
DO NOT ADJUST - Keep at Top
IT Systems and Security Leader
JOB SUMMARY
As IT System Administrator, you are responsible for the planning, delivery, improvement, and support of PowerPhotonic's and its subsidiaries' IT infrastructure and data-enabled systems. This covers the information and data ecosystem; the delivery of innovative and dependable information services and systems; and establishing quality IT standards, especially in area Cyber Security. As well as the technical skills required to perform these duties, you will possess the communication skills necessary for effective stakeholders and user engagement across the business, as well as management of external suppliers and advising on the IT budget.
ESSENTIAL JOB DUTIES & RESPONSIBILITIES
Key areas of responsibility comprise:
IT Infrastructure Management
Oversee the installation (including device procurement), configuration, and maintenance of all hardware, software, and networking components, both on-premises and cloud-hosted
Oversee the installation (including device procurement), configuration, and maintenance of end-user devices, including desktops, laptops, mobile devices, and peripherals.
Responsible for ensuring that all IT systems are up-to-date, secure, and functioning optimally.
Maintenance and frequent testing of the IT disaster recovery plan.
IT Strategy
Advise on the development and maintenance of the digital roadmap. Work with the Head of Technology Acquisition to design, develop and assist in the implementation of IT strategies, ensuring alignment to company vision/goals.
Keep up to date with new technologies to ensure that the company is optimising the use of technology.
OTHER DUTIES
Other duties will include:
Any other activities that may reasonably be required.
EDUCATION & EXPERIENCE REQUIREMENT
Essential requirements:
IT administration, demonstrated through relevant work experience or related qualifications. Experience with some or all of the following:

Administering, supporting, and configuring Windows Server 2012/2016/2019, Hyper-V environments, Active Directory.
Administering, supporting, and configuring Microsoft SQL Server
Administering, supporting, and configuring Windows 10 client environments
Remote Desktop Services, VPN
Network infrastructure: DHCP, DNS, WiFi; routing, network segmentation and segregation; VLANs. IP Telephony.
O365, M365. SharePoint, Teams, Azure. InTune or other MDM solutions.
Service Desk Platforms, ticketing systems, IT documentation software.

Exposure to Information Security standards and frameworks (e.g. Cyber Essentials, ISO27001)
IT Service Management experience or qualification (e.g. ITIL)
Good verbal and written communication skills.
Desirable requirements:
System Administration experience in a commercial environment.
Computer support, computer science, Information Security, or related qualification (SCQF level 6 or above)
Report, documentation, or business writing skills with strong attention to detail.
PERSONAL SKILLS, ABILITIES & VALUES
IT User Support and Troubleshooting
Establish a centralized support contact point for all staff that incorporates an externally provisioned IT help desk. Coordinate the timely delivery of external support activities.
Provide direct IT support for specialist and in-house-designed digital systems and infrastructure.
User administration management including onboarding/offboarding and ongoing staff awareness activities.
Network and Information Security
Maintain and monitor network security (inc. firewalls, antivirus, endpoint protection software, etc.) in line with industry standards and audit expectations. Investigation of security breaches and other cybersecurity incidents.
Ensure a robust data backup and recovery strategy to minimize data loss and ensure business continuity in case of unforeseen events.
Maintain compliance with UK Information Security frameworks, including but not limited to Cyber Essentials, Cyber Essentials Plus and DEFCON 658
Provide consultation on US Information Security frameworks (such as CMMC, DFARS, and NIST) for PowerPhotonic's US site
Keep up to date with emerging threats and vulnerabilities, and implement timely corrective actions.
Supplier Management
With the Supply Chain Leader

manage SLA's and contracts with third parties to ensure that they deliver from a quality and cost perspective, carrying out regular review meetings and monitoring performance information.
engage with external suppliers and service providers to evaluate their offerings and negotiate contracts for hardware, software, and IT services.
IT/Systems Projects
Deliver projects that create, improve, and consolidate the company's IT and network infrastructure, and the digital systems used throughout the business. Support other functions and external service partners in service and systems project delivery. Apply Powerphotonic's project management procedures, and document project progress.
Scoping, planning, and specification of delivery and change projects. Identify, research, and disseminate of digital opportunities and technology-driven innovation throughout the business.
Budget Management
Advise on the IT budget, helping to ensure resources are allocated effectively and cost-efficiently. Identify areas for cost savings and make recommendations for technology investments.
PowerPhotonic is at a key stage of its development and has a clearly defined set of values. The company, therefore, expects all its staff to demonstrate the following:
Ability to balance the conflicting interests of multiple stakeholders.
Ability to support the company in working towards a shared vision.
Ability to work effectively as part of a team.
In addition, this particular role requires:
Excellent interpersonal skills. Strong communicator with a positive, personable, and professional attitude. Ability to establish good working relationships with technical, non-technical and engineering colleagues.
Ability to work under pressure – effectively and independently manage workload and prioritise tasks based on their urgency and impact on the business.
Ability to work effectively in a project-driven environment, both independently and as part of a team.
Professional conduct in line with strict information security requirements. Demonstrate an understanding of the importance of confidentiality in IT roles.
Strong interest in technology, and motivation to update and expand knowledge and skills through continual professional development.
TRAVEL REQUIRED
Limited UK travel may be required to cover attendance at training courses, conferences or meetings.
Quality Inspector
The Role
Undertake the inspection of optical components in accordance with ISO9001 using traditional optical inspection methods, microscopes and metrology.
The primary areas of focus will be on incoming finished goods raw material, and order fulfilment while also providing production inspection when necessary. Ensure inspection reports, shipping documentation, NCR's, Waivers, etc are correctly raised and field and jobs are correctly transacted through the ERP system. This role also offers a Competitive salary plus benefits.
Job Responsibilities
Key areas of responsibility comprise:
Inspection of optical components using various techniques to international and internal standards and escalating where necessary.
Ability to interpret internal and customer specifications and confidently make pass/fail decisions based on those specifications.
Raise and file all inspection documentation.
Packaging and shipping of product to outside vendors and customers, order fulfilment.
Transactional and stock management in MS NAV ERP System.
Liaise with Finance and Supply Chain Leader on rejects and credits.
Play an active role in stock management and audits.
Ensure the collation of device/product history records, providing audit and traceability for the products manufactured.
Assist in internal quality investigations and assist the Production Manager and Quality Assurance lead in determining root cause and implementing Corrective Actions.
Actively participate in 5S and Continuous Improvement activities.
Assist and mentor less experienced team members through training ensuring adherence to work instructions and processes.
General cleanroom housekeeping.
Ensure the company values are always upheld when performing this role.
Education & Experience Requirement
Essential requirements:
Experience of manual and microscope visual inspection techniques.
Familiar with Microsoft packages such as Word and Excel.
Attention to detail and adherence to process.
ERP experience.
Desirable requirements:
Consolidated experience in optics manufacturing industry.
Experience of optical inspection to both ISO and MIL standards.
Operated in a Cleanroom environment.
Basic Opto-mechanical assembly experience.
Production within a regulated environment.
Experience of 5S and working within a Continuous Improvement environment.
Working Conditions & Physical Demands
Mainly working in a Cleanroom environment. To perform this job successfully, an individual must be able to perform each essential duty satisfactorily. The requirements listed above are representative of the knowledge, skill, and/or ability required. Reasonable accommodation may be made to enable individuals with disabilities to perform the essential functions.
This is a full-time position
All applicants must already hold the legal right to work in the UK.
To apply, please send your CV and a cover letter to hr@powerphotonic.com.
Company Information
As a young, dynamic and growing company, PowerPhotonic offers staff a challenging and rewarding career opportunity. Its engineering ethos is embedded in the culture of the organisation and the ability to work at the cutting edge of technology will be enough for many to consider PowerPhotonic a natural choice to further their career.
Headquartered in Dalgety Bay near Edinburgh, the capital of Scotland, PowerPhotonic is situated in modern spacious offices with excellent facilities.  The company offers a breadth of opportunity that few others can offer in Europe.  Working in the heart of the company really does make a difference.  If you have a significant contribution to make, we'll make sure it is significant for your success and the success of the company.  But for many, the opportunity to move to Scotland will be a key attraction.  Scotland is a great place to live and work. The countryside and beaches, rivers and glens are world renowned and all within easy reach of the city centres.  There is a wide choice of places to live, with lively towns and cities for those who are young or young at heart and rural communities for those who want a quieter life away from work.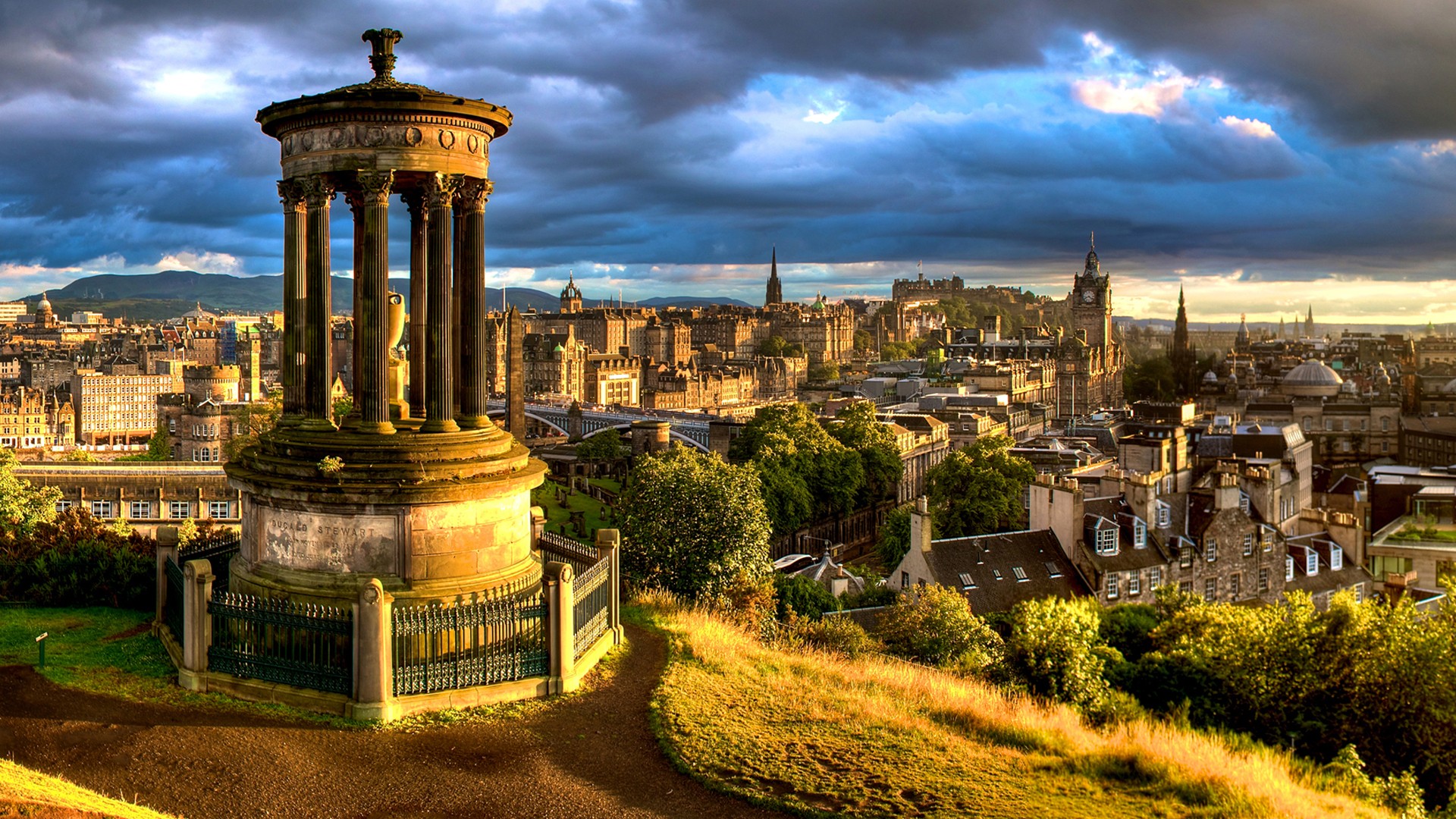 We are a world-class company with the ambition to reach a global audience. No matter whether you are a graduate or an experienced engineer, an expert in optics or operations, if you want to be part of a growing company, give us a call.  We are always on the lookout for dynamic talent that wants to make a difference.
If you are interested in joining a dynamic and growing company, send your c.v. and a covering letter to HR@powerphotonic.com