Current Opportunities - March, 2023
DO NOT ADJUST - Keep at Top
External Sales Manager, EMEA
The Role
To meet or exceed the annual sales order intake budget for the EMEA region. The appointed External Sales Manager may be located in their Country of origin, working from home office in Europe. There is a requirement to travel to customers/prospects across EMEA and the PowerPhotonic manufacturing facility in Dalgety Bay, UK. To perform this role successfully, candidates must be able to build trust across all aspects of the role, in a professional manner, building rapport and credibility with customers.  The successful candidate will act as ambassador of PowerPhotonic & its values. PowerPhotonic's values are at the core of all we do;  Innovation, Collaboration, Transparency and Excellence are the foundation for the company's growth and success.  The company is looking for candidates who share these values.
Job Duties and Responsibilities
Key areas of responsibility comprise:
Win new & profitable business in PowerPhotonic's target markets – repeat volume OEM sales in industrial laser material processing (micro and macro); biomed and laser displays and large project sales in defence.
Pro-actively engage with new and existing key customers and distributors to identify and help qualify opportunities through the gathering of technical and commercial information related to the opportunity and customer.
Maintain and establish a cycle of regular visits – and other interactions e.g. MS Teams – with all key potential and existing customers across EMEA.
Generate and present proposals for new & key customers.
Drive sales and business development to ensure PowerPhotonic is THE supplier of choice for freeform optics.
Other duties will include:
Keep abreast of market knowledge for new and emerging opportunities for freeform optics across defense, industrial, medical, laser projection and R&D applications
Maintain knowledge of competitors and market pricing
Liaise with internal sales engineers on follow up to initial responses.
Coordinate and attend trade shows
Maintain CRM database of customer information
Produce forecasts each month of order intake and revenue by key customer for rolling 12 months
Produce Summary report of key customer project status
Liaise closely with PowerPhotonic Engineering to ensure customer requirements are appropriately met
Liaise closely with PowerPhotonic Sales Team to ensure new opportunities and existing key customers are managed to a high standard.
Any other activities as may reasonably be required from time to time, within the specification of the role.
Qualifications and Experience
Essential requirements:
Strong & proven record of sales within the optics  market
Excellent communication skills including, interpersonal, written, oral, presentation, electronic.
Strong attention to detail when communicating customer requirements.
Demonstrate a high standards of professionalism and personal ethics.
Must possess both business and technical optics/photonics acumen.
An accomplished planner with strong organisational skills and ability to be a self-starter and work independently with little direct supervision.
Facility with MSWord, Excel, and PowerPoint and CRM tools as necessary
Degree in Physics/Optics/Electronics/Engineering or equivalent experience and knowledge in Optics/Photonics.
Fully proficient in business language skills (spoken and written) in English.
Preferred skills
Proficiencies in French & German languages.
Career Progression & Continuous Personal Development
PowerPhotonic is committed to career and personal development of its employees. Career development and learning opportunities  will be driven by business requirements and employee's who  demonstrate the interest, skills and potential to progress within the company, can do so across similar or diverse functions.
This is a full-time position.
Regular & routine travel throughout EMEA region
To apply, please send your CV and a cover letter to hr@powerphotonic.com.
Process Development Engineer - UK
The Role
To develop and implement improvements in reliability and capability of PowerPhotonic's laser machining process, from initial concept through to deployment.
Job Duties and Responsibilities
Key areas of responsibility comprise:
Process characterisation and improvement:
Contribute to company's capability map by defining boundaries and tolerances of the laser machining processes.
Parametrise and quantify process performance via theoretical modelling and empirical assessments.
Ensure process configuration (strategies, calibrations) are robust and scalable.
Deliver process improvements to increase product through-put, yield and process consistency between the machines.
Commissioning and troubleshooting:
Introduce process improvement into to production, provide required documentation and training.
Provide process development support to new product development projects.
Provide 3rd line support to laser machining process and document implemented solutions.
In Conjunction with Maintenance Specialist review and report on the most frequent process performance issues. Trace root cause and propose potential improvements to reduce impact and frequency of the issues.
Play an active role in defining and improving equipment commissioning process.
Execute and report on equipment commissioning tasks related to process characterisation.
For each of the key areas of responsibility noted above, the performance requirements and/or deliverables are as follows:
Determinism in process behaviour supported by collateral provided at process release point: how the process performs and how it should be used.
Consistency in process configuration at commissioning stage (strategies, setup procedures).
Clarity around differences in equipment performance (published comparable data).
Consistency in process behaviour over time when the defined maintenance plan is applied.
Time to resolution for the relevant process issues.
On time delivery on proactive process development projects/milestones.
Other Duties will include:
The above list is not exhaustive. As a member of our multi-skilled team you will have the opportunity to be involved in a broader range of activities than those described above.
Required qualifications and experience
Essential requirements:
Strong first degree in Physics/ Material Science or similar, with a minimum 2 years' experience in the field (industrial or academic i.e. PhD).
Ability to use a programming language in data processing and process characterisation.
Strong mathematical background (particularly data analysis).
Background in process modelling and/or empirical development.
Desirable requirements:
Demonstrate process modelling or simulation, experience with COMSOL, ANSYS or similar.
Laser material processing experience.
Postgraduate experience in a relevant subject area.
Relevant manufacturing experience in a high technology sector.
Demonstrate previous process control / process capability experience.
Experience in conducting commissioning of process equipment ensuring all the criteria and performance metrics have been outlined in the user requirement specification.
Familiar with MATLAB.
Familiar with Object-Oriented Code programming.
Familiar with root cause analysis methodologies.
Familiar with Design of Experiment.
Preferred skills
PowerPhotonic is at a key stage of its development and has a clearly defined set of values. The company is therefore looking for candidates who can demonstrate the following:
Proactive self-starter – solutions and improvement focused approach to problem solving.
Tenacious and resilient – sees issues through to resolution.
Flexible approach to work and comfortable operating in a small and fast paced company environment, responsive and adaptable to changing requirements and priorities.
Ability to work as part of a team and communicate effectively both inside and outside the Company.
Ability to plan and prioritize work independently and flag and escalate issues as required.
Ability to work accurately with good attention to detail.
Working conditions and physical demands
Office and cleanroom manufacturing environment. To perform this job successfully, an individual must be able to perform each essential duty satisfactorily. The requirements listed above are representative of the knowledge, skill, and/or ability required. Reasonable accommodation may be made to enable individuals with disabilities to perform the essential functions.
Job Progression Opportunities
PowerPhotonic is committed to the career and personal development of its employees. While no specific guarantees can be given as to future career development, which will depend on business requirements and any vacancies which may arise, the company looks to employ individuals who have the interest, skills and potential to progress within the company, possibly in different departments.
This is a full-time position.
How to apply: 
This is a full-time position.
To apply, please send your CV and a cover letter to hr@powerphotonic.com.
Company Information
As a young, dynamic and growing company, PowerPhotonic offers staff a challenging and rewarding career opportunity. Its engineering ethos is embedded in the culture of the organisation and the ability to work at the cutting edge of technology will be enough for many to consider PowerPhotonic a natural choice to further their career.
Headquartered in Dalgety Bay near Edinburgh, the capital of Scotland, PowerPhotonic is situated in modern spacious offices with excellent facilities.  The company offers a breadth of opportunity that few others can offer in Europe.  Working in the heart of the company really does make a difference.  If you have a significant contribution to make, we'll make sure it is significant for your success and the success of the company.  But for many, the opportunity to move to Scotland will be a key attraction.  Scotland is a great place to live and work. The countryside and beaches, rivers and glens are world renowned and all within easy reach of the city centres.  There is a wide choice of places to live, with lively towns and cities for those who are young or young at heart and rural communities for those who want a quieter life away from work.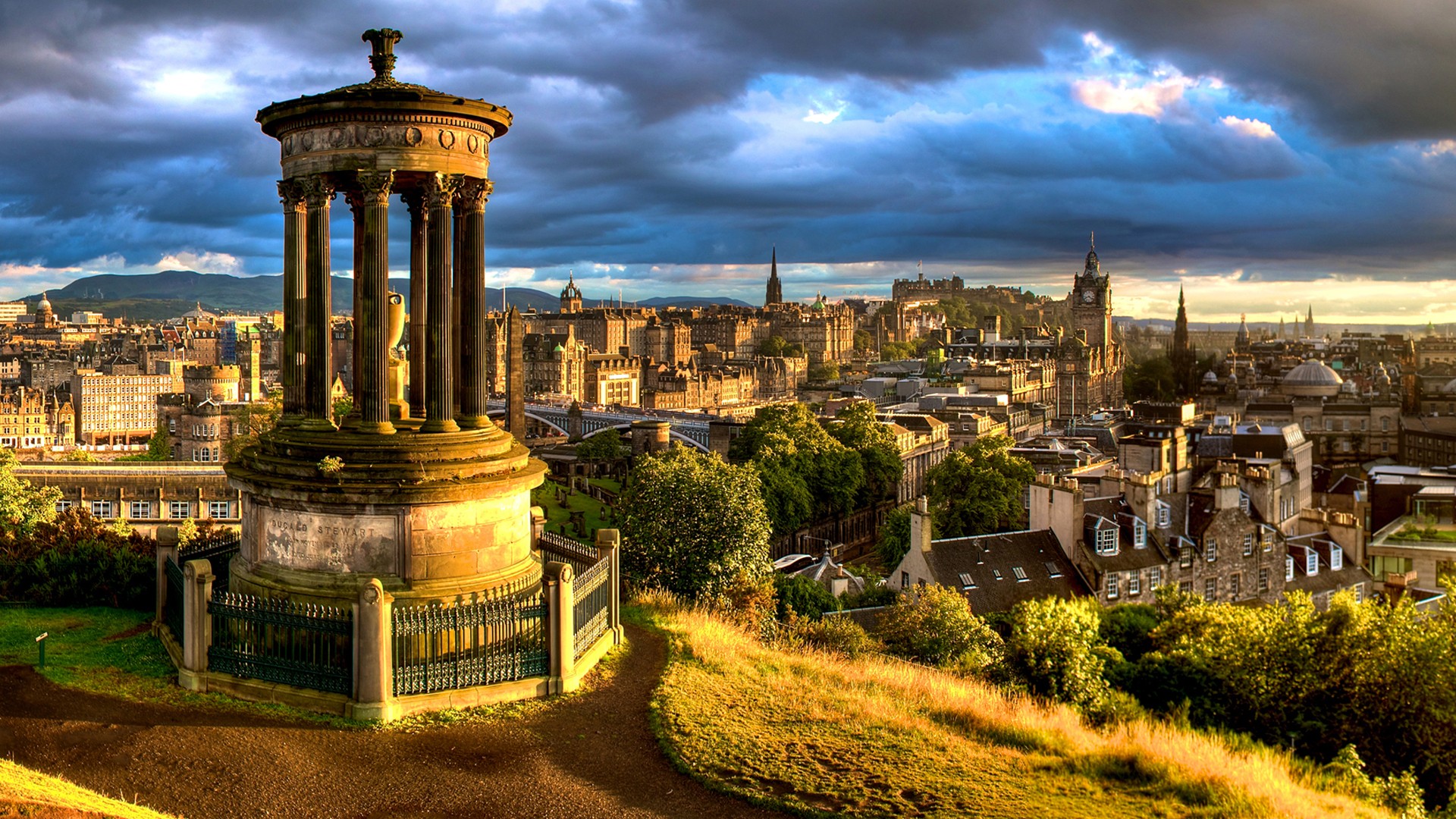 We are a world-class company with the ambition to reach a global audience. No matter whether you are a graduate or an experienced engineer, an expert in optics or operations, if you want to be part of a growing company, give us a call.  We are always on the lookout for dynamic talent that wants to make a difference.
If you are interested in joining a dynamic and growing company, send your c.v. and a covering letter to HR@powerphotonic.com