See us at Booth 5137, Photonics West to hear about our new high power wavefront sensor
PowerPhotonic today announced the release of a wavefront sensor system that uniquely allows for the high-resolution measurement of a wavefront emitted from a high-power kW class laser system while running at full power.
Based on PowerPhotonic patented technology, the wavefront sensor system consists of a precision optomechanical device combined with a custom software package that enables the measurement of a laser whilst at full operational load. This allows for very accurate measurement of both the static and thermally dependent wavefront errors that occur when using a high-power laser in the target regime. Angular measurement resolution down to less than 0.1mrad wavefront pointing is achievable, with maximum measurement angles up to 150mrad.
The wavefront sensor "head", is scanned in front of the high-power laser whilst it is in operation and a small portion of the high-power beam is sampled by a pin hole in a gold-plated reflector. This allows the measurement system to acquire information about the laser, while directing the significant remainder of light towards two water cooled beam dumps.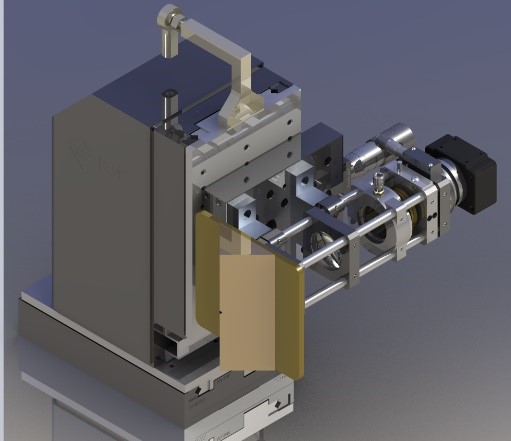 Matthew Currie, Applications Engineering Manager at PowerPhotonic said, "this new high power wavefront sensor product is unique in the industry. It allows users of high power lasers to probe the properties of the laser wavefront, at very high resolution and without the necessity for complex relay optics, which are very difficult to setup and use. With its intuitive software interface, the user can acquire the complete wavefront of the laser with a single operation, enabling the machine to be used either in the laboratory or as a quality assurance tool on the production line."
The new high power wavefront sensor system will be officially launched and on static display at SPIE Photonics West 2018 at the end of January in San Francisco.
To find out more or to book an appointment to meet with the PowerPhotonic team at Photonics West, please contact sales@powerphotonic.com
Photonics West 2018 Booth 5137 in the north hall