Fiber Coupling Microlens Arrays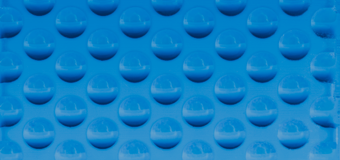 Description
PowerPhotonic's fiber coupling microlens array products offer a wide range of configurations, focal lengths, and forms.  Using PowerPhotonic's unique laser direct-write process, we can create a wide range of lens array optics without the need for a mask or mold tooling.
One-dimensional arrays are available with a standard lens pitch of 250µm, or can be supplied with customer-specified pitch.
Two-dimensional arrays are available with sphere, asphere, astigmatic, cylindrical or acylindrical lenses on a regular or customer specified grid.
The microlens array can be fabricated within a larger planar substrate to enable ease of mounting, without the mount impinging on the clear aperture of the microlens array.
Key Features
UV-fused silica
Large range of lens arrays possible
One or two dimensional grid
High uniformity of RoC, conic and pitch
Free choice of lens form;  spherical, aspherical, anamorphic, biconic, cylindrical, acylindrical
Benefits
Application-specific lens arrays – avoids the design compromises imposed by the use of catalog parts
Optimized lens profile for best performance
Low scatter and low crosstalk
Target Applications
Fiber array collimators
WSS systems
R/OADM systems
Optical interconnects
High performance optical communications