Single Mode Laser Beamshapers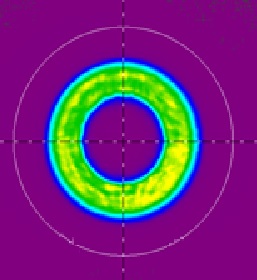 Description
PowerPhotonic's single mode field mappers use a unique freeform direct-write process to fabricate customized single mode beamshaping surfaces in to a fused silica substrate.
These single mode beamshapers are carefully designed to transform a single mode beam into a variety of image shapes at the focus of a lens, providing the highest performance in shape and efficiency without adding additional speckle or diffraction artifacts.
PowerPhotonic's fabrication technology can generate field mappers to produce a wide selection of shapes and intensity distributions including square, round, annular and more.  These field mappers are offered in a 1 optic or 2 optic solution, allowing for optimal tradeoffs between cost and performance.
Key Features
All fused silica optics
Customizable image shapes
Customizable image sizes
No additional speckle or diffraction artifacts
Long depth of focus version available
Suitable for single-mode TEM00 lasers (M2 < 2)
Suitable for use with galvo-fθ system
Benefits
Highest system efficiency possible >98%
Dramatic increase in beam uniformity
High power handling, >20kW CW
High laser damage threshold, >100J/cm2
No focal plane shift
Good through-focus performance
Long depth of focus
Nearly diffraction limited spot size
Target Applications
Materials processing: low power and pulsed

Laser polishing
Laser marking and drilling
Laser lift-off
Glass annealing and crystallisation

Solar cell and Li-ion battery manufacturing