Innovative freeform Field Mapper SAC improves diode laser pump efficiency.
PowerPhotonic today announced the release of a new range of Freeform Field Mapper SAC (FM-SAC) optics used to provide both slow axis collimation and fast axis beam shaping in a single optical element, dramatically improving diode laser pump efficiency.
These FM-SAC optics consist of a monolithic array of lens-like elements. In the slow axis, an array of cylindrical elements reduce divergence, whilst single mode beam shaping elements transform the fast axis into an array of flat top spots.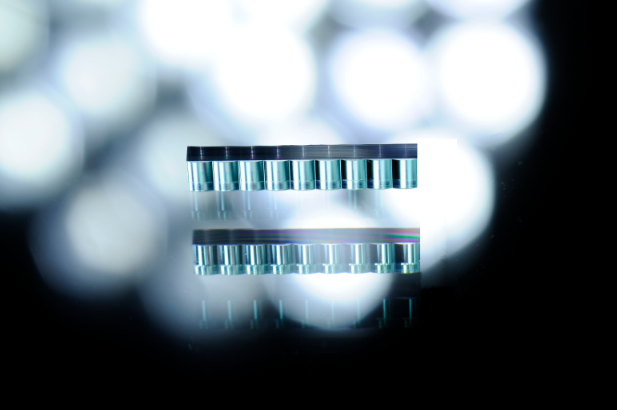 The fast axis of an edge emitting diode has a Gaussian intensity profile and the slow axis is super-gaussian. A single FM-SAC element in combination with a focus lens transform the laser diode output into a uniform flat top spot in the far field. The FM-SACs can be used to optimise laser diode array pump efficiency or other similar applications where high coupling efficiency is desirable.
Made from UV-fused silica, the Field Mapper SAC optics leverage PowerPhotonic's unique freeform fabrication technology to combine multiple functions in a single monolithic optic, increasing pump efficiency, shortening the optical train and reducing cost. In-house expertise in optical design, modelling and fully freeform fabrication technology enables PowerPhotonic to create completely custom Field Mapper SAC solutions for use in a wide range of diode lasers and applications.
Julian Hayes, Sales and Marketing Director at PowerPhotonic said, "this new family of optics, which is uniquely enabled by our freeform fabrication technology, can improve pump efficiency and shorten the optical train of many of our customer's diode laser systems. Combining slow axis collimation and beam shaping in a single monolithic optic brings both cost and efficiency benefits to a wide range of diode laser applications including diode laser pumping optimisation, edge emitting diode shaping, and similar uses."
These new Field Mapper SACs will be officially launched at Laser World of Photonics 2019 at 24-27 June in Munich, Germany. See us at booth 123 in hall B2.
To find out more or book an appointment with the PowerPhotonic team at Laser World of Photonics, please contact sales@powerphotonic.com
FM-SAC designed surface height map. X axis – SAC, Y axis – beamshaping FM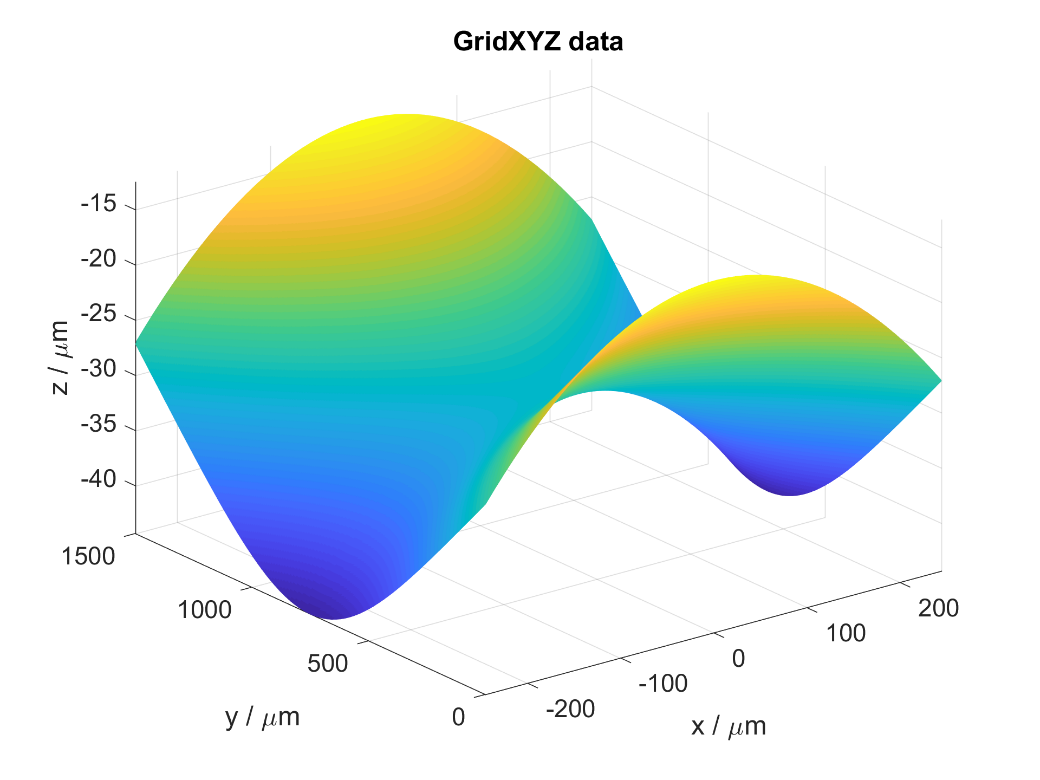 FM-SAC designed surface 3D mesh profile. X axis – SAC, Y axis – beamshaping FM