See us at Booth 5137, Photonics West to hear about the launch of our new aberration correctors
PowerPhotonic today announced the release of a new range of semi-custom and custom freeform aberration corrector optics used to correct and manipulate aberration errors in single mode and multi-mode laser beams.
Made from UV-fused silica, these compensator optics can be tailored to correct a wide range of aberrations, including Spherical, Coma, Distortion, Astigmatism, Field Curvature and more. PowerPhotonic's aberration correctors can be simply added to the optical system to achieve much higher optical performance and efficiency, correcting aberrations ranging in magnitude from fractions of a wave to several tens of waves. They can be used as standalone optics or in conjunction with traditional optics to correct defects in optical systems.
In addition, in-house expertise in optical design, modelling and fully freeform fabrication technology enables PowerPhotonic to create completely custom correction solutions to eliminate either a single or multiple aberrations at once.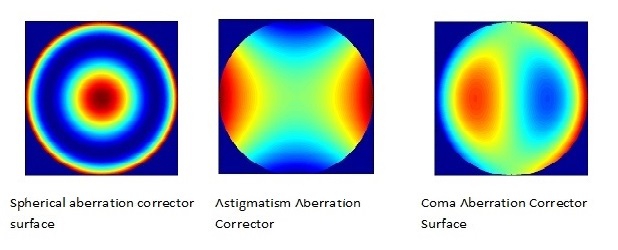 Matthew Currie, Applications Engineering Manager at PowerPhotonic said, "this new family of optics, which is uniquely enabled by our freeform fabrication technology, is capable of transforming the performance and capability of many of our customer's laser systems. We can either fabricate a compensation optic based on a customer's optical prescription, or generate the surface profile based on a measurement or simulation of the customer's system."
These new aberration correctors will be officially launched at SPIE Photonics West 2018 at the end of January in San Francisco.
To find out more or to book an appointment to meet with the PowerPhotonic team at Photonics West, please contact sales@powerphotonic.com
Photonics West 2018 Booth 5137 in the north hall