PowerPhotonic is committed to supporting the delivery needs of our customers for both one-off bespoke solutions and high volume production programs.  This commitment is a core principle of the company, one that is at the center of everything we do.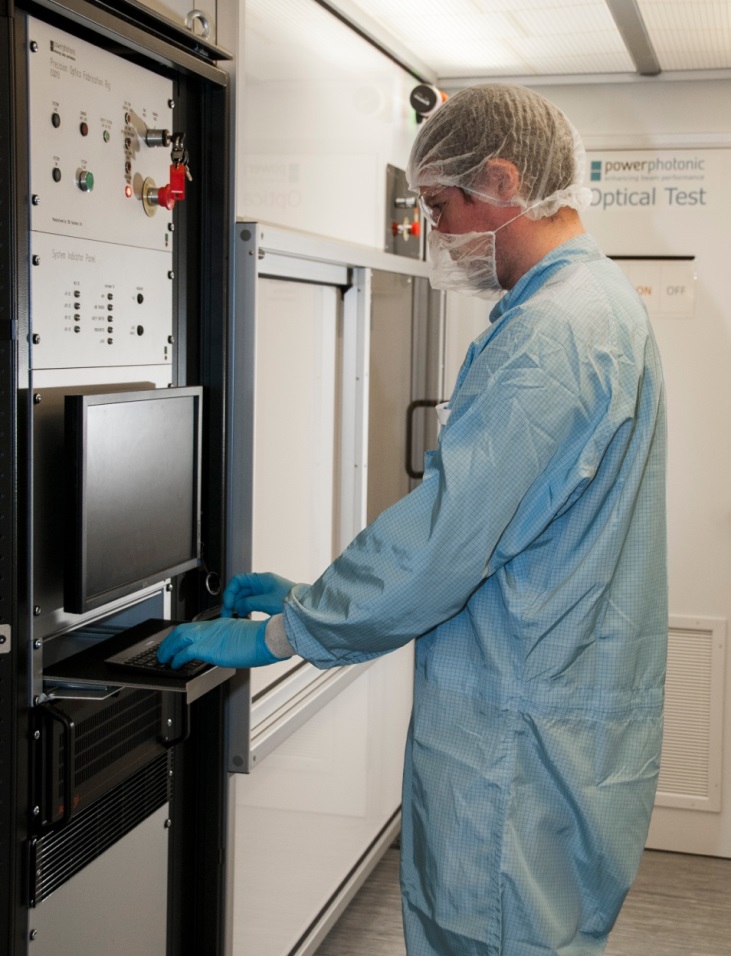 Our unique manufacturing process, which is common to all of our products, allows us the flexibility to respond rapidly to changing manufacturing demands, with a high degree of scalability.  It also allows us to offer pre-coat lead times of less than two weeks for many of our products, even if they are out of stock.
Our wafer scale production facility is fully automated and is capable of running 24/7 to support customer volume requirements.  With no hard tooling to wear out, our optics are highly repeatable, delivering excellent performance on a consistent basis from batch to batch.